By Dinette Neuteboom
From one of the world's best breeding farms of show jumping horses in the north of Holland to the Winter Equestrian Capital of the World in the south of Florida, the relationship between the world-renowned VDL Stud and the Winter Equestrian Festival has proven to be a successful one. In the eight-year history of the WEF Sport Horse Auction, many VDL horses sold in the auction have risen to the top of the sport. And that's not only at the highest level of show jumping, but also in the hunter and equitation ring, with professional and amateur riders.
Janko van de Lageweg is one of three sons of the VDL family. He focuses on the U.S. market and the WEF Sport Horse Auction. "In our breeding operation, we aim for the best jumping quality, but we also want our horses to be rideable, honest, and willing. So, we need modern, careful, and fast horses with blood and a good attitude. For the highest level of the sport you also need a lot of scope, for amateur riders you need horses that are forgiving, for the hunter ring you need a pretty horse with a beautiful technique. We try to have all these types of horses in our breeding operation so we can provide what the market needs."
Looking at the amount of VDL-bred horses showing all over the world and the accomplishments they have had, from the equitation ring to the Olympic Games and from the hunters to the high amateur jumpers, the VDL Stud has proven to be one of the world's main producers of quality show jumpers. 
Here is a look at three WEF Sport Horse Auction graduates who stood out in 2019:
Skara Glen's Machu Picchu
Last summer, Skara Glen's Machu Picchu (Silverstone x Matterhorn) finished second in the five-star grand prix in Tryon under his Irish rider Paul O'Shea and won a grand prix in Lexington, Kentucky. He and O'Shea represented Ireland in Nations Cups in Dublin and Sopot. At the FEI Jumping Nations Cup Final in Barcelona, Machu Picchu helped the Irish team qualify for the Olympic Games in Tokyo with a clear round in the final round. The now 13-year-old gelding was sold as a four-year-old in the auction of 2011 under the name Chester VDL. 
"The main goal for Machu Picchu this year will be the Olympic Games in Tokyo," said O'Shea. "He will jump a bit at WEF and then go to Europe to try to prove in some Nations Cups that we have maintained our form so we can be on the team." The Olympics would be the second big championship for Machu Picchu after the FEI World Equestrian Games in Tryon in 2018.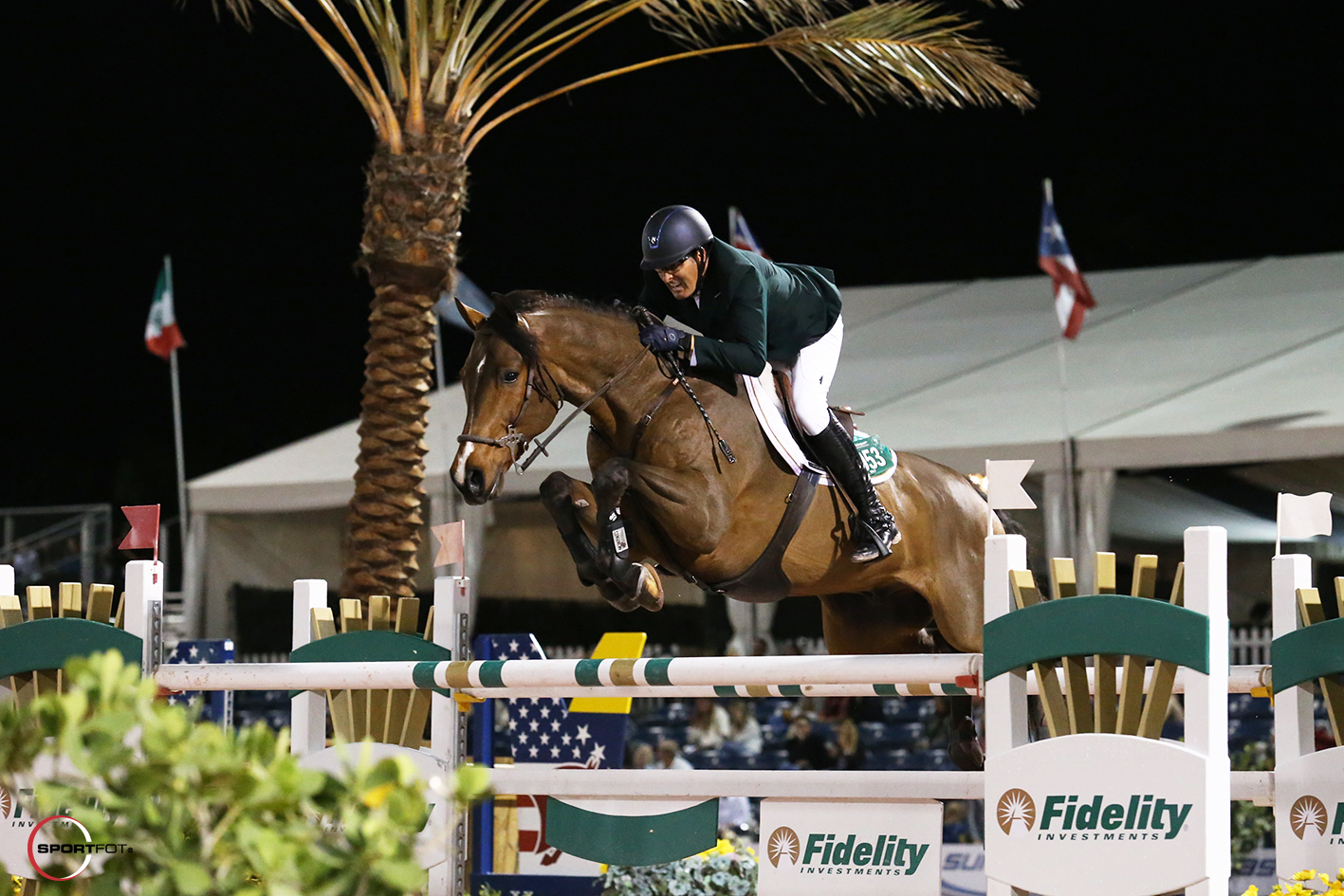 ©Sportfot
"Santos Lamarca and Amanda Flint developed him after the auction, and we bought him when he was seven," O'Shea recalled. "He had been very successful with Amanda and looked to have a fantastic mind, to be extremely careful, and to have a great attitude." 
Machu Picchu didn't disappoint. "He wants to do everything he can to leave the jumps up. He is quite strong, but that comes from his big heart to do the right thing, so that's a good problem to have," laughed O'Shea. Skara Glen's Machu Picchu is currently owned by Patricia Hurter of Amber Hill Farm, Bonnie and Frank Cunniffe of Whipstick Farm, and Phyllis and Harry Agnew of the Machu Picchu Syndicate.
Farrel
Another successful jumper graduate is the 10-year-old Farrel (Cardento VDL x Stakkato), ridden by Daniel Coyle and owned by Lothlorien Farm. The Irishman rides many VDL-bred horses for his Canadian employer Ariel Grange. Farrel was sold in the WEF Sporthorse Auction of 2017 as a seven-year-old after finishing sixth at the World Championships for six-year-old Jumpers at Lanaken, Belgium, in the year prior to the auction.
"After we bought him, he immediately won the final of the seven-year-old jumpers at WEF," remembered Coyle. "Then we were pretty sure that we had a very good horse. After that, we just took one step at a time. He's such a small horse with a big heart, but he's just figured out how to jump bigger now without putting himself under too much stress."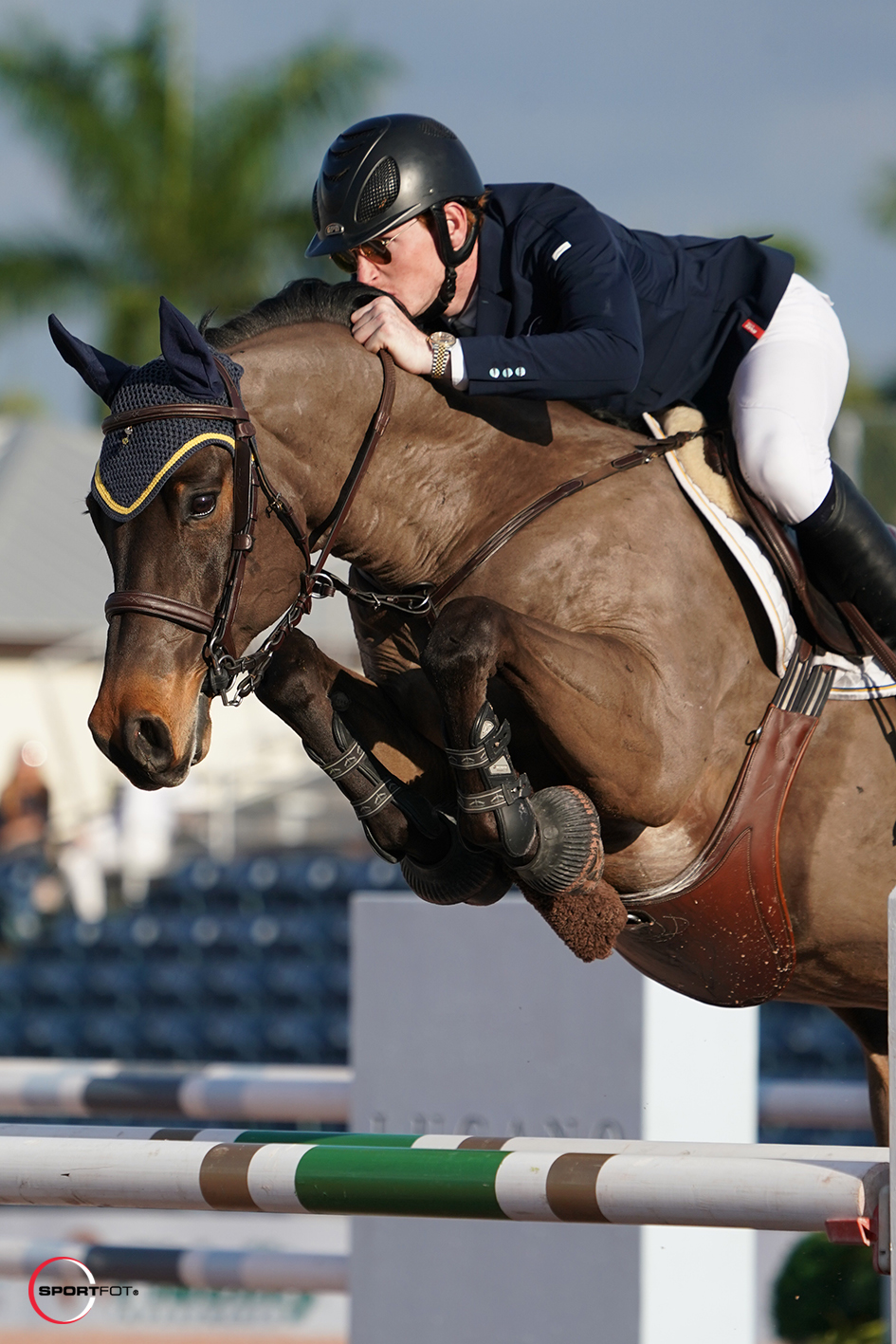 ©Sportfot
Coyle's and Grange's patience has paid off. Farrel had a very successful season in 2019 with a win in the World Cup Qualifier in Langley, British Columbia, and more than 10 top-10 finishes at FEI-rated competitions. The sky seems to be the limit for this little super star.
Discovery-O
And then there is Discovery-O (Douglas x Indoctro), the 12-year-old chestnut gelding who was sold as a four-year-old in the 2012 auction. Discovery-O had a great jumping career in the United States with Chrissy Serio. "Because of Discovery's talent and great mind, I could do some FEI classes," said Serio. "Discovery got me there. He is the most amazing horse I have ever ridden. He gives you a feeling that you can jump anything. He tries hard, he is very careful, but if he needs to, he will take down a jump and keep going. That's very important to me because I have definitely missed on him.
"We may not have won everything, but he gave me the opportunity to get in that ring," added Serio.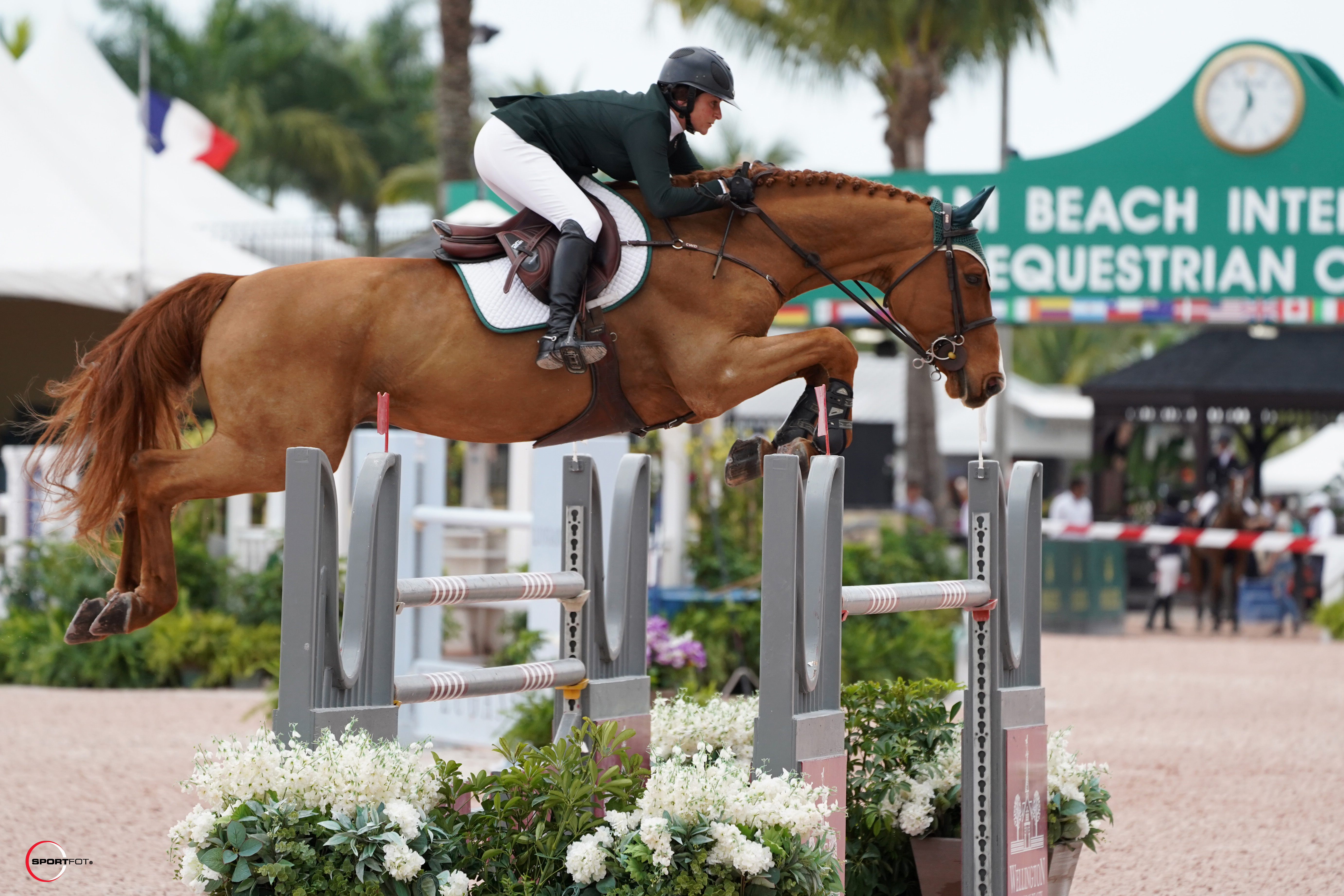 ©Sportfot
After his jumping career with Serio, Discovery is currently leased out to junior rider Ellie Ferrigno. The pair is doing well in the jumper ring, but have also shown their aptitude in the equitation divisions. Although it was a one-time event, one of the pair's first big accomplishments was the win in the Platinum Performance/USEF Show Jumping Talent Search Finals East. Discovery and Ferrigno will continue their partnership in the jumper ring in 2020.
"I love VDL horses and the WEF Sport Horse Auction is awesome," said Serio. "It's fun, they bring nice horses over for different levels and goals, and I trust them. You get good quality from them, and they are honest about it; they tell you what you'll get."